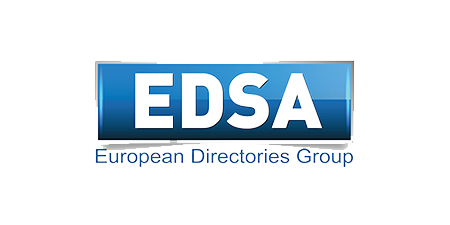 At a glance
Investment date
December 2012
Sector
Business Services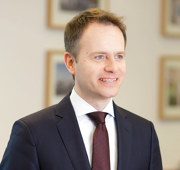 Björn Osterloff
Senior Industry Expert
Management
Pekka Harju (CEO 020202 Finland) Patrik Sallner (CEO Fonecta Finland) John Goddard (CEO Austria) Daniel Hagemeier (CEO dogado) Neil Robson (CFO))
Board of Directors
Marcus Englert (Chairman)
Hannu Syrjänen
Björn Osterloff
Marco Sodi
Atif Kamal
Kristina Velicka
Neil Robson
Hans Maret)
Key events since Triton's investment
Focused the business on its profitable operations in Austria, Finland and the Netherlands in 2013
Provided capital to expand the Company's digital business segments
Issued €160m of senior secured callable floating rate bonds on the corporate bond list in Nasdaq Stockholm in December 2014
Rolled out a code of conduct and integrity line, and performed staff trainings
Press Releases
A European leader in local search products
EDSA Group was acquired by Triton Fund III in December 2012
European Directories (EDSA Group) is a leading European local search provider, specializing in local search products with a focus on digital offerings, benefiting millions of users. The Group has operations in Austria, Finland and the Netherlands under the brands Herold, Fonecta and Youvia, respectively. Although the Company has a history of being the incumbent directory provider in its markets, it currently also has a significant presence in the digital marketing space.
EDSA Group was in financial distress due to the high level of debt imposed by previous owners. As print revenues declined and the business moved towards online products, European Directories' profitability and revenues were negatively impacted. Moreover, a highly leveraged financing structure further contributed to the declining financial performance of the Company. This concluded in the previous owner, Macquarie, losing control of European Directories. A group of banks, the "Senior Lenders", gained 100% ownership of European Directories in 2010. Triton acquired European Directories in 2012 from the Senior Lenders in conjunction with a successful debt restructuring.
Triton further developed the Company by selling the Polish business and shifting the management team to the Netherlands. Triton provided additional capital for the new digital business segments through both organic growth and several acquisitions. European Directories currently has 1,500 employees with revenues of €275 million in 2016.
The Company is still progressing with its transition from print to online, and further digitalizing its online business. The share of print revenues has reduced from 34% in 2010 to 15% in 2014, whereas new media products grew to 24% in 2014. European Directories currently has over 300,000 business customers.