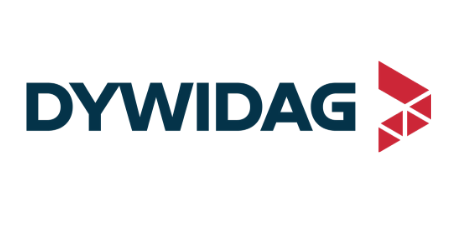 At a glance
Investment date
June 2011
Number Of Employees
1,481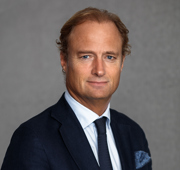 Joakim Olsson
Senior Industry Expert
Management
Hugh Pelham, CEO)
Board of Directors
Joakim Olsson (Chairman)
Christian Jarnov
Tomas Eliasson)
Key events since Triton's investment
Prior to its investment DSI was distracted by over-leverage and an uncertain ownership. Triton has given support and certainty and the company has de-leveraged. This combined with a strengthening of the management team and board has allowed the business to refocus on industrial decisions.
DSI has acquired majority stakes in the UK mining contractor Drill Trek Systems, and in the Russian mining consumables distributor DSI Techno. It has also acquired 2 mining consumable businesses in the US.
Dywidag Systems International signed agreements to acquire Jennmar businesses outside the US and sell its US Mining business to Jennmar.
DSI established a Joint Venture in Jining, China.
DSI Underground aquired 100% of share capital of Heintzmann Australia Pty Ltd.
DSI Underground Australia signed an agreement to acquire Fero Group.
Press Releases
DYWIDAG answers the growing global infrastructure crisis
DYWIDAG was acquired by Triton Fund III in June 2011
From the steel in the first reinforced bridge in 1903 to railway sensors, DYWIDAG works with government authorities, asset owners, construction companies, and design offices to extend aging structures' lifespan. DYWIDAG is working to answer the growing global infrastructure crisis with smart products that create intelligent infrastructure. DYWIDAG is active across a dozen infrastructure sectors including bridges, slope stabilization, high rises, stadiums, wind towers, and dams.
Its three main focuses:
Geotechnics: Rock and soil anchor systems for ground stabilization and your infrastructure.
Post-Tensioning: Flexible load-bearing systems for various sectors and demanding environments.
Lifespan Management: Infrastructure Intelligence through maintenance, monitoring, and robotic inspections for every phase of life.
DYWIDAG's systems are found in iconic projects such as The Golden Gate Bridge, Panama Canal, Kap Shui Mun Bridge, and Freedom Tower. With more than 1,500 employees and growing, the Group has 25 licensees in 50+ countries serving 10+ infrastructure sectors.
DYWIDAG Group also includes DY.CO (www.dy.co), providing the widest range of materials for industrial, commercial, and residential construction across Europe.
In 2010, DYWIDAG, formerly DSI, was taken over by its lenders after the company was unable to service the debt from a buyout in 2007.  During the sales process, Triton built a strong relationship with DYWIDAG's management. This, together with being a solution provider and securing guaranteed financing for the acquisition, was central to Triton acquiring DYWIDAG in June 2011.
Learn more about what media platforms are writing about DYWIDAG:  
Forbes
Digital Engineering
Internationales Verkehrswesen
Handelsblatt (in German) 
Axios