A world market leader in gas struts and hydraulic vibration dampers
Stabilus was acquired by Triton Fund III in April 2010
Stabilus designs, manufactures and distributes high-quality precision spring systems for the automotive, industrial and office furniture industries and electromechanical opening-and closing systems ("Powerise"). With over 70 years' experience, Stabilus is the global leader in the manufacturing of gas springs and hydraulic vibration dampers as well as a leader in electromechanical opening-and closing systems. Stabilus supplies over 100 automotive clients and has an approximately 70% world market share. In addition, Stabilus supplies around 2,500 industrial customers, for example in medical and rehab technology (operating tables, hospital beds, wheelchairs), transportation and traffic (flaps and lids for luggage, loading and maintenance), furniture (cabinet lids, beds, tables) and house and building technology (skylights, smoke exhaust vents, awnings). The Company has a global market share of approximately 35% in the industrial area.
Stabilus is headquartered in Koblenz and employs approximately 4,000 people worldwide. The Company has a global presence and multinational production facilities. Eleven production sites across Australasia, the Americas and Europe ensure Stabilus can produce "in the market for the market". Given its global reach, Stabilus is supplying to most blue chip car makers and industrial clients.
Transaction and investment thesis
We knew Stabilus well having followed the Company through different ownerships for over eight years. In spring 2009, we began to establish relationships with the company's banks and other stakeholders and ultimately started investing in the debt of the business, noticing that the debt load was likely too high for the underlying business to carry. We worked constructively with the banks over several months to provide a long-term solution for Stabilus and ultimately acquired the Company in a combined debt-to equity swap and fresh cash injection in April 2010, which lead to a substantially reduced debt load on the balance sheet and a strengthened cash position.
We considered Stabilus to be an attractive investment and concluded it operated below potential, on the basis of its leading market position (more than ten times larger than its nearest competitor) and competitive advantage (technological know-how and production expertise), the growth opportunities (regional growth in Asian and South American markets, expansion of the industrial business, and new product development), and the operational improvement to the manufacturing footprint. We believed Stabilus had the potential, if properly set up, to leverage its mastery of kinematics into adjacent fields, such as electromechanical opening and closing systems.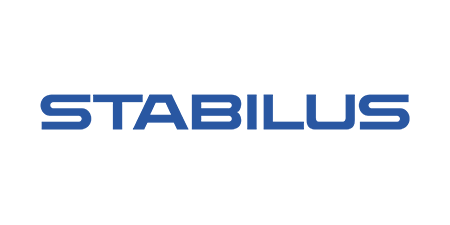 At a glance
Investment date
April 2010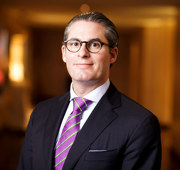 Andi Klein
TSM Investment Advisory Committee, Investment Advisory Professional
Key events since Triton's investment
Invested fresh cash and wrote off debt to strengthen liquidity, restructure and re-capitalize the balance sheet
Accelerated investment (both Capex and human capital) and implemented strategy adjustment in Powerise system resulting in sales increasing from close to zero to more than €55m (FY12/13) with booked orders >€100m and strong further growth prospects
Adjusted production footprint to produce "in the market, for the market" by consolidating the European footprint and expanded manufacturing and engineering capacities in China, Mexico, Romania and Brazil several times
Increased presence and sales in Asia and RoW (i.e. by gaining access to local OEMs and strengthening the industrial capabilities)
Drove focus on the higher margin industrial business, resulting in sales growth of 8% CAGR between 2010 and 2013,
As a result of all the combined activities Stabilus delivered a growth from approximately €30m (FY 08/09) to €87m EBITDA (FY 12/13)
Press Releases