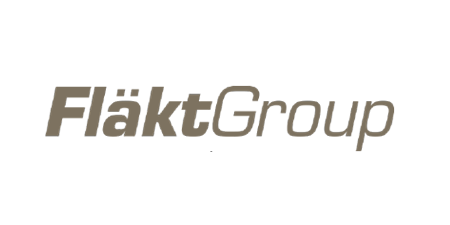 At a glance
Investment date
October 2016
Number Of Employees
3,429
Management
Frederic Abbal (CEO)
Press Releases
A European market leader for energy efficient air technology solutions
FläktGroup was acquired by Triton Fund IV in October 2016
FläktGroup is a new European market leader for energy efficient air technology solutions, providing customers with the highest quality standards for improved air comfort and well-being.
Founded in October 2016, FläktGroup is the result of the merger of two renowned companies: DencoHappel and Fläkt Woods. Headquartered in Herne, Germany, the Group generated revenues of approximately EUR 676 million in 2016, and has 3,686 employees. The combined 18 production sites and more than 50 sales organizations in Europe, Russia, Middle East, North America and South Korea, Singapore, India and China guarantee customer proximity and high flexibility.
The origins of the two companies- DencoHappel and Fläkt Woods - date back more than 100 years. The expertise and know-how of both leaders for indoor air comfort and fire safety solutions will be further enhanced in the new FläktGroup to the benefit of customers for energy efficient high-quality system solutions, products and components in the HVAC industry.
FläktGroup have built up expertise in applications by delivering top BREEAM, LEED, DGNB or HQE solutions for major projects for: offices, hotels, hospitals, airports, and commercial construction projects including specialist applications like data-centers, pharmaceutical, marine, nuclear, oil and gas all over the world.
FläktGroup is a pioneer in indoor air management in case of fire or air pollution including significant inventions for smoke extraction and fire safety control systems.
The Company operates under various premium brands: CAIRplus®, DENCO®, DencoHappel COM4®, eQ®, eQ MASTER®, eQL®, eQ PRIME®, recooler HP®, eQ TOPTM, eCO PREMIUMTM, Econet®, recuterm®, regoterm®, Geko®, MultiMAXX®, Multi Flair®, Sahara®, Wega II®, CURO®, Ipsum®, Cleanvent®, Centriflow 3D®, JMv®, FireTex®, SepTex®, DELBAG®, Semco®, Caryaire®, Iloxair®.