At a glance
Investment date
April 2014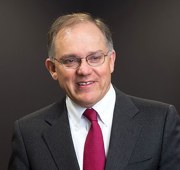 Marcus Billman
Senior Industry Expert
Management
Kai Preben Sæveland (CEO))
Board of Directors
Gunnar Hviding (Chairman)
Bill Wright
Marcus Billman
Antti Grönlund)
Key events since Triton's investment
Positioning the company for continued market penetration
Putting plan in place to handle the oil & gas industry correction
Press Releases
A Norwegian innovator providing technology for effective, safe treatment of oil and gas industry drilling fluids
Cubility was acquired by Triton Fund IV in April 2014
Cubility AS is an innovative Norwegian company that is seeking to revolutionise drilling operations and the waste and solids control issues that accompany them. The company provides proprietary technology for the effective and safe treatment of drilling fluids in the onshore and offshore oil and gas industry. Cubility is based in Sandnes, Norway, where it houses a state-of-the-art test centre. It has sales offices in Aberdeen, Houston, London and Kuala Lumpur as well as distribution partners across all the major global oil & gas producing regions. Its customers include many of the industry's leading operators and drilling contractors.
The company's "MudCube" system represents a step change in technology for the cleaning of drilling fluid, replacing traditional shale shakers, sand traps and shaker pits. The MudCube has been extensively tested and has now been approved by Statoil, Chevron, Maersk, Dong, ConocoPhillips, Petronas and Petrobas. Its core market is exploration and production companies and rig operators in the North Sea. The first commercial sale was to Maersk in 2012. Since then, the company has proactively worked to secure several large contracts with and customer approvals from a number of different customers which include Statoil, Chevron, DONG, Saipem and Talisman. The company has several other technological developments in the pipeline. These products will meet the needs of the next generation's drilling operations and are namely: the CutCube, the LinkCube, the MudAnalyser and MixCube.
Triton acquired Cubility from Energy Ventures in April 2014. Cubility had been supported by Energy Ventures since 2006.
Triton intends to support the company in creating value through a number of initiatives including building a strong internal sales force in Norway and through global hubs, updating the marketing strategy and strengthening the existing organization. Triton also plans to support the company in defining the future after-sales strategy and ensuring scalable and reliable manufacturing. Cubility has the potential to become a total system provider of mud treatment in drilling operations. In addition to the MudCube, other mud treatment and analytics tools are being developed and will provide further diversification in the product portfolio over time.
Since the acquisition, the market for the oil & gas industry has faced a significant correction, with the oil price decline. This has created a very new situation for Cubility. Triton aims to support the company through this crisis, and is only making necessary adjustments to ensure the company is well positioned to continue to market and develop its technologies.