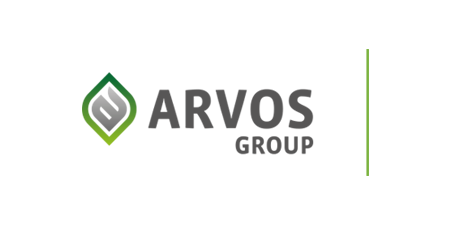 At a glance
Investment date
August 2014
Number Of Employees
1,044
Management
Randolph Mossing
(President Ljungström Division)
Karsten Stückrath
(President Schmidtsche-Schack Division)
Ludger Heuberg (CFO)
Key events since Triton's investment
In June 2018, Arvos Group successfully sold Raymond Bartlett Snow to Schenck Process
Rebranded the company to Arvos Group
Established three divisions: Ljungström, Schmidtsche Schack and Raymond Bartlett Snow
Press Releases
A leading supplier of air pre- and gas-heaters for thermal power plants, critical heat transfer solutions for process industries and grinding equipment
Arvos Group was acquired by Triton Fund IV in August 2014
Arvos Group is a leading global supplier in the new equipment market and aftermarket services across three divisions: Ljungström, Schmidtsche Schack and Raymond Bartlett Snow.
The Ljungström Division provides air preheaters and gas-gas heaters for thermal power generation facilities. Ljungström® was the original inventor of this technology and its design continues to be the basis for the majority of the world-wide installed base. The Division has a strong global presence with locations in the USA, Japan, China, India Germany and Czech Republic. 
The Schmidtsche Schack Division is a leading designer and provider of heat transfer solutions for petrochemical, chemical and metallurgical processes. The Division furnishes custom made solutions for process gases at very high temperatures of up to 2,730°F (1.500°C) and high pressures of up to 5,800 psi (400 bar).Headquartered in Kassel, Germany, Schmidtsche Schack operates on a world-wide basis through internal specialists, affiliated offices and agents.
Arvos Group holding is headquartered in Luxembourg with a delegation of certain management services to Heidelberg, Germany. It employs 1,673 people worldwide through its divisions.
The Group, formally the auxiliary components business of Alstom's Thermal Power division, was non-core within the publicly listed French conglomerate. Triton acquired the Division in August 2014, and the Company was subsequently rebranded Arvos Group.