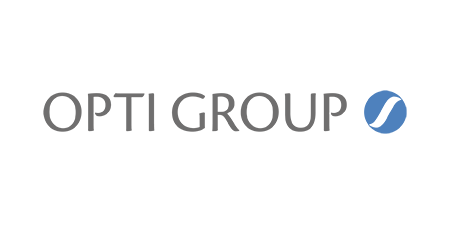 At a glance
Sales
€1,599 million (2018)
Number Of Employees
2,228 (2018)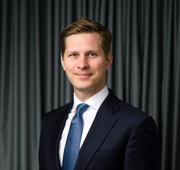 Sebastian Lapinski
Investment Advisory Professional
Management
Sören Gaardboe (CEO)
Eva Nilsagård (CFO)
Board of Directors
Johan Sjö (Chairman)
Ulf Gundemark
Jan Johansson
Nancy Lester
Bengt Maunsbach
Håkan Roos
Gunilla Rudebjer
Christoph Sander
Key events since Triton's investment
Initiated an operational excellence program to rationalize central functions and increase strategic focus on pricing and sales, purchasing and supply
Realized significant efficiency improvements through a network redesign of the Group's logistics operations and improved supply chain costs
Identified and realized savings from working capital improvement
Maintained significant positive cash flow throughout the reorganization which enabled a deleveraging of the company, creating a company with one of the strongest balance sheets in the sector, which has accelerated the acquisition strategy
Restructured OptiGroup's geographical footprint and diversified into new product verticals through a series of acquisitions
Completed a rebranding to OptiGroup in 2017 to better correspond to the new and more diversified group structure
Press Releases
A leading European distributor of business essentials and services as part of with a focus on safety, facility, industrial packaging, safety, and printing & creative solutions
OptiGroup was acquired by Triton Fund II and Altor Fund II in 2008
OptiGroup is a leading European provider of services and solutions that satisfy its customers' need for efficiency in the use of facility supplies, industrial packaging, safety products, and paper products. Its wholesale distribution services provide a wide range of products that include cleaning and hygiene products, industrial packaging, personal protective equipment (PPE) and paper products to over 110,000 customers. The Company serves a diverse customer base including commercial printers and publishing houses, paper re-sellers, industrial clients, facilities management businesses and public sector facilities including hospitals.
OptiGroup is headquartered in Mölndal, Sweden, and operates in 19 countries across Europe. With a long tradition and record of excellence, OptiGroup is committed to staying at the forefront of customer service by offering tailored solutions through quality products, high service levels and reliable logistics. OptiGroup offers its services and solutions through four main brands: Papyrus, Procurator, and VeliMark.
Triton identified OptiGroup, then known as Papyrus, as a possible acquisition target early in 2007, having spent resources researching the sector. At the time of acquisition OptiGroup had a good reputation, a large market share and was a key merchant in the industry. Triton saw the potential for value creation by improving the company's geographic footprint, operational efficiency and by broadening OptiGroup's product range to cover new verticals.
To sustain its competitiveness in a challenging market, OptiGroup has expanded its focus to offer customers a convenient supply across a broader range of essential products, not only paper products. Moreover, a number of efficiency improvements have been implemented during a period when OptiGroup has seen a continuous decline in market volumes in several paper segments. These efforts have been key in a market where many competitors have suffered and have prepared OptiGroup with a solid base for future growth.