At a glance
Investment date
August 2022
Sector
Business Services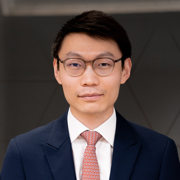 Thomas Cheung
Investment Advisory Professional
Management
Michael Hughes (CEO) David Snowball (CFO) Adrian O'Sullivan (Managing Director) Vince Bowler (Managing Director))
Press Releases
OCU Group is an innovative service provider for UK infrastructure
OCU Group provides a range of essential services and capabilities in utility, civil, mechanical, and electrical engineering, alongside expert competencies in network design and project management.
The OCU Group story
OCU Group was founded in 1994 and is one of the few scale providers of infrastructure services in the UK. The company is headquartered in Stockport and has numerous sites across the country, with over 2,000 employees and subcontractors.
It holds long-term agreements with blue-chip customers across a range of sectors, including power, telecommunications, water, rail, and horizontal directional drilling.
Why Triton invested
OCU Group is a leading operator in growing and inflation-linked core markets; benefits from increasing demand due to the ongoing transition to renewable energy and fibre-roll out; and is a strong platform to help consolidate the highly fragmented UK utility services market.
The transformation journey
Triton will bring additional capital and industry expertise to support the company's growth ambitions, strategic M&A activities, digitalization plans, and its expansion into activities that are critical to the energy transition.
Triton will use its multi-decade experience in Services and past experience of investing in infrastructure services in other geographies to support OCU Group's growth.