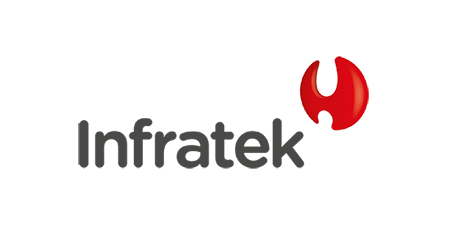 At a glance
Investment date
July 2013
Sector
Business Services
Key events since Triton's investment
Separated Infratek's Technical Security division into an independent holding company held by the Triton funds in connection to the bond issue, creating the group perimeter as of today
Issued a bond, listed on Oslo SE (autumn 2014)
Triton sold Infratek Group to VINCI Group in December 2017
Press Releases
A leading Nordic player within building, operating and securing of critical infrastructure
Infratek was acquired by Triton Fund III in July 2013
Infratek is a leading total supplier in the Nordic region within building, operating and maintaining critical infrastructure. It plays an important role in society by ensuring functionality in fundamental infrastructure. Infratek delivers a broad range of services in the areas of project planning, construction, maintenance and contingency services for infrastructure. For local infrastructure, the Group covers the need for a strong presence and efficient logistics. Infratek also delivers project planning, construction, maintenance and emergency response services for high voltage power grids, and has the skills and specialist equipment required to perform all kinds of work related to voltage, irrespective of terrain and access conditions.
Infratek's head office is located in Oslo, Norway, and the company employs 1,317 people in some 40 locations across Norway, Sweden and Finland. In 2016, the company had total operating revenue of €354 million.
The Group AS in its current form was established in June 2013 in connection with Triton funds acquiring Hafslund's and Fortum's shareholdings, in the Oslo Børs listed Infratek ASA.
Triton reached a 100% interest in Infratek ASA during the 1st quarter of 2014, after which Infratek was delisted from Oslo Børs.
During the spring of 2014, Infratek Group AS issued a bond which was subsequently listed on Oslo SE during the autumn 2014.