Environmental, social and governance (ESG) issues are core to Triton's business and our approach to managing and improving performance.
In this report, we outline how we aim to create value through responsible investing and ownership. We celebrate the progress that we have been able to achieve, address challenges and explore the future. The report summarises our ESG programme and how we integrate it into what we do, including details of our ESG materiality assessment, material Sustainable Development Goals (SDGs) and approach to managing climate-related risks and opportunities. It also contains baseline ESG performance data from 2019 against which we will measure progress going forward. Read more about report highlights below.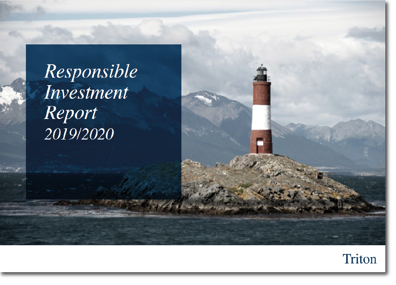 Listening and responding to stakeholders
Triton's activities impact the environment and the people and communities where we and our portfolio companies operate. We aim to work positively with all stakeholders, taking their views into account when we prioritise ESG considerations. The table below summarises example methods we use to engage with our stakeholders and ESG topics they show interest in.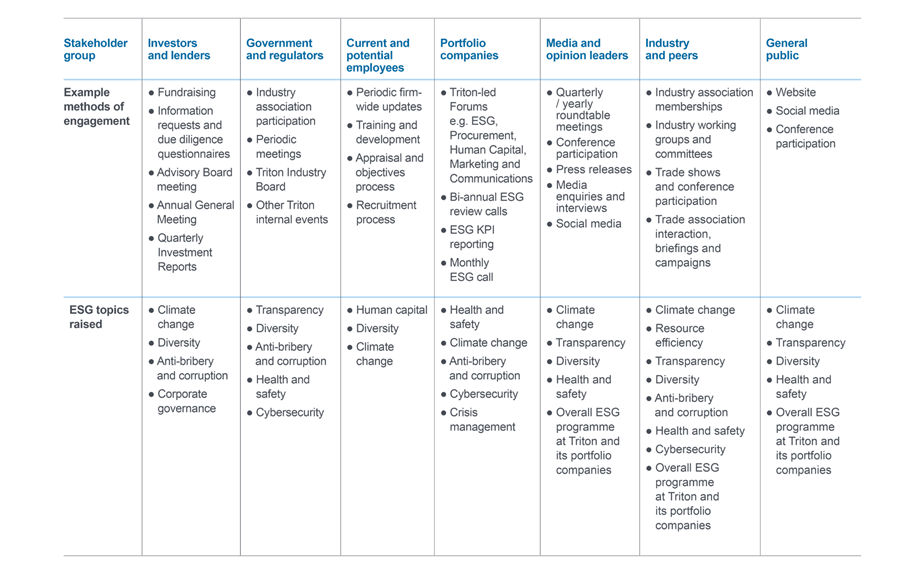 Identifying material ESG topics
Identifying material ESG topics
To ensure we focus on our most important ESG topics, in 2019 Triton undertook its first formal materiality analysis. We identified and prioritised our ESG impacts, risks and opportunities according to their importance to internal and external stakeholders.      
Triton's assessment takes into account the material topics affecting both Triton itself and the sectors in which we invest. The prioritised topics provide a consolidated overview of the portfolio, while each portfolio company's material topics are identified and managed separately as part of its ESG Action Plan.
Our materiality process is supported by a third-party tool1 that analyses the information available from public sources including company reports, regulations, voluntary initiatives, news and social media, to provide an external, data-based perspective on regulatory, strategic and reputational risks and opportunities. The Triton ESG team engaged with internal stakeholders – including Marketing and Communications, Investor Relations, deal teams, Sector heads, Human Capital and HR – during the review of the materiality process.
The material topics identified frame our priority ESG activities and disclosures. We plan to review the materiality matrix on a periodic basis, including consultation with internal and external stakeholders.
Triton materiality matrix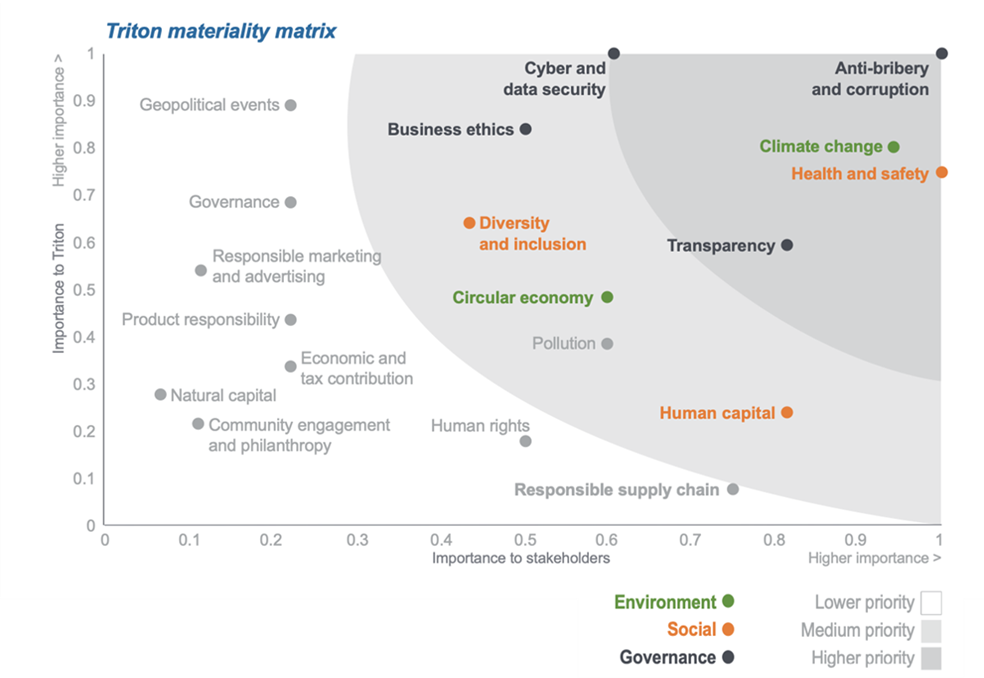 1Datamaran's Materiality Analysis Tool