A leading global manufacturer of high voltage insulators and glass blocks for architectural and interior design applications
Seves was acquired by Triton Fund III in October 2014
Seves Group is a global manufacturer of glass and porcelain insulators for power transmission and distribution and glass blocks for architectural and interior design applications. The Group's Sediver division is the global market leader in glass insulators, used primarily for high voltage applications, and has been in operation since 1947.
PPC Insulators, the Group's porcelain insulators division is a leading manufacturer primarily servicing sub-stations, selling primarily to major OEMs such as ABB, Alstom and Siemens. PPC enjoys a strong market share, brand recognition and a global footprint. The Group's origins lie in its former glass blocks division, where Seves was a leading international player.
Seves is a global Group active in Europe, South America, Africa, North America, China and other Asian markets. Seves currently operates twelve production (including assembly) facilities and has a worldwide distribution network.
Seves Group was previously owned by a consortium of Private Equity Houses who acquired it in 2006 and then added the porcelain insulators business through the acquisitions of PPC Insulators and Insuladores Santana, a Brazil-based porcelain insulator manufacturer in 2007. With a highly leveraged capital structure following these acquisitions, Seves was severely hit by the financial crisis.
Triton followed the situation closely. In the fall of 2012, it became clear that a third round of restructuring would be necessary. At this stage Triton entered into dialogue with the owners and the debt-holding banks to restructure the capital structure and inject new capital to make the Group viable.
Triton established good relationships with the stakeholders, conducted site visits and undertook diligence both on the business and particular legal/tax risks identified by it. The Firm invested substantial time and resources into understanding the Group's situation and devising strategies to address the commercial, financial and legal/tax challenges involved. While other strategic and financial parties expressed interest in this situation, they were unwilling or unable to address these issues in a convincing manner. As a result, it became clear to the shareholders, management and banks from about Easter 2013 that Triton was the only credible partner for a consensual restructuring of the Seves Group. Based on this, Triton was able to engage in bilateral dialogues with the key stakeholders and eventually to craft a solution which met their divergent objectives. Triton acquired Seves in October 2014.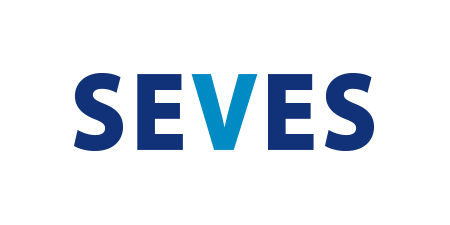 At a glance
Investment date
October 2014
Number Of Employees
1,775 (2018)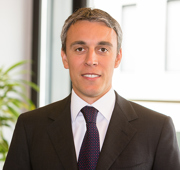 Fabrizio Gualdi
Investment Advisory Professional
Management
Jean Nakache (CEO SEDIVER)
Erik Göthlin (CEO PPC)
Corrado Piroli (CFO)
Board of Directors
Joakim Olsson (Chairman)
Alf-Ake Jansson
Karlheinz Springer
Fabrizio Gualdi
Jasmin Staiblin
Steffen Reimund (observer)
Key events since Triton's investment
Substantially strengthened the management team and transitioned Group HQ to Luxembourg
Completed and launched major investments into the improvement of the Group´s manufacturing footprint
Initiated a program to expand the Group´s presence in the US
Made substantial progress in the resolution of legacy tax, legal and other issues
Significantly strengthened governance and compliance procedures
Seves sold its Glass Block Division VITRABLOK in January 2018
Press Releases