At a glance
Fund
TRITON SMALLER MID-CAP FUND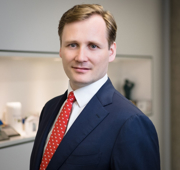 Friedrich Ysenburg
Investment Advisory Professional
Management
Peleg Amir (CEO)
Lamina Technologies
Lamina Technologies is a technology leader in the field of precision carbide cutting tools and the pioneer of the ground-breaking Multi-Mat™ concept.
Lamina Technologies produces high quality, highly versatile carbide cutting tools using innovative technologies that allow cutting a broad range of different materials.
The Lamina Technologies Story
Lamina Technologies is a Swiss manufacturer of carbide cutting tools and the global pioneer of the ground-breaking Multi-Mat™ concept. The company was established in Yverdon-les-Bains in 2001 and has since then focused on providing high quality precision cutting tools to SME customers across a broad range of industries. Lamina is a specialist for milling and turning inserts and maintains strong operational as well as R&D capabilities in coating procedures.
The company's strong customer focus, its unique technical know-how and the continuous innovation are among the cornerstones of the firm's success. The company runs a highly automated production footprint and sells its product globally through an extensive distribution platform. Since its foundation, Lamina has consistently expanded internationally achieving above market growth. Today, the group consists of nine subsidiaries with sales in over 65 countries.
Why Triton invested
Lamina is well positioned in the carbide cutting tool market given its strong brand name and the high-quality product portfolio of precision carbide cutting tools. The company has a proven track record of continuously growing its customer base across multiple sectors and regions. The product offering through its Muli-Mat technology is a clear differentiator and provides tangible benefits to its large and diverse customer base of small and midsized companies.
Triton acquired the company from its previous shareholders and will work together with the management team on its future growth. The expertise in the Industrials sector as well as the international network make Triton an attractive partner for Lamina Technologies.
The transformation journey
Triton will bring additional capital, industry expertise and its international network to support Lamina to further grow its customer base, extend its product portfolio as well as increase its international footprint.
Furthermore, Triton will fully support Lamina in driving the commercialization of a new and innovative technology that offers substantial benefits in the production of solid tools.