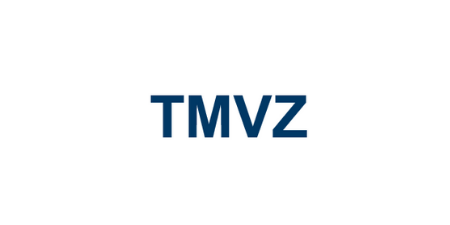 At a glance
Fund
TRITON SMALLER MID-CAP FUND II
Investment date
December 2020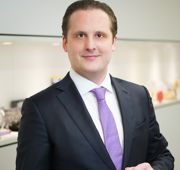 Dr. Fabian Braemisch
Investment Advisory Professional
Press Releases
Establishment of outpatient medical care groups
The Triton Smaller Mid-Cap Fund II ("TSM II") has created a medical care group that focuses on cardiology, general practitioner and orthopaedic practices under the umbrella of TMVZ.
Through TMVZ, the aim is to build a group of medical care centres around regional clusters within the framework of succession arrangements to create the leading, supra-regional provider of outpatient healthcare services in each of the three specialist areas.
The story

Following the successful investment in "Meine Radiologie Holding" in 2019, a TSM I portfolio company that was realised in 2021, the TSM team identified a similar opportunity for a roll-up strategy within cardiology, general practitioner and orthopaedic practices.
For the establishment of the medical care group TSM II invested in December 2020 in Klinik Schöneberg, as regulatory-approved carrier vehicle and platform for acquiring medical specialist practices.
Cardiology

Deutsche Kardiologie Holding GmbH ("DKH"), based in Frankfurt am Main, supports cardiology service providers in strategic challenges such as succession planning, future viability (e.g. digitalization) and growth. The DKH team has many years of experience in the field of cardiology and related areas such as angiology and pneumology. DKH's aim is to build the largest network in Germany in the field of cardiovascular disease care together with leading cardiologists. 

General Practice
Dr. med. Kielstein Ambulante Medizinische Versorgung GmbH ("Kielstein") is one of the largest independent medical care centres in central Germany with a network of more than 40 locations and 500 employees (FTE) in Thuringia and Saxony-Anhalt. Kielstein offers patients a full range of care with a focus on general medicine. As an attractive employer, Kielstein has a strong focus on education, training and on serving the increasingly underserved rural areas, as many younger doctors choose employment over self-employment. 
Orthopaedics

Kinios GmbH ("Kinios"), headquartered in Frankfurt am Main, supports orthopaedic service providers in strategic challenges such as succession planning and the generation of further growth. The Kinios team has longstanding experience in the healthcare sector, including special expertise in practice development. Kinios' goal is to develop the market leader in outpatient orthopaedics in the German-speaking region together with leading orthopaedists.
Why Triton invested

Triton made its first investment in the German outpatient market in 2018 following a sector review of the healthcare market. Within the small and mid-cap segment, Triton identified the German healthcare market, in particular in the special areas of cardiology, general medicine and orthopaedics, as attractive areas for a consolidation strategy. Similar to the radiology market, Triton sees a highly fragmented market in each of the aforementioned areas with a large number of service providers, who increasingly have to deal with challenges such as succession planning, increasing demands on practice management and rising regulatory requirements. Triton offers solutions for these challenges with the establishment of medical care groups.
The transformation journey

Triton adds new capital and extensive experience in the healthcare sector, which supports the development of individual practices and promotes the exchange of experience within the network, thus creating synergies. Digitization helps to professionalize processes and simplify workflows to create high quality, sustainable and cost-efficient patient care in the German-speaking healthcare system.